IV Trainer/Injection Arm/Venipuncture Trainer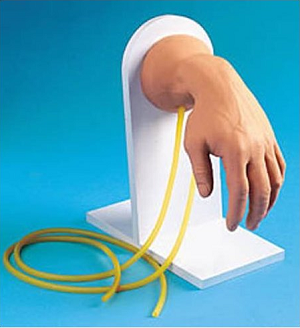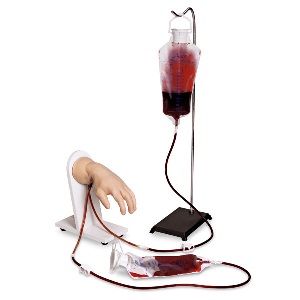 Advanced IV (LF01139U) Brand: Nasco, USA
Product Description
Realism injectable hand simulator
For developing important manipulation skills provided by the flexion of the wrist.
Soft, flexible fingers are molded separately with extreme attention to detail
Dorsal surface of the incredibly realistic hand includes injectable metacarpal, digital, and thumb veins.
Simulated veins and skin are replaceable
Comes in storage box. Includes one pint simulated blood, 2 IV bags, butterfly set, 3 cc syringe, 12 cc syringe, and 22 gauge needle. Fluid supply stand not included.